Groveck Marcus (グローヴ=マーカス) was a member of the Marcus Clan and the middle brother of the siblings.
Appearance
Edit
Normally he looks like a dying man, sick in bed. But when he suffers a seizure, he takes another form, the appearance of a young man brimming with vitality. Under a gentle wave of his forelock touching his brow, his face is strong and has a healthy tone with innocent eyes.
Personality
Edit
DESCRIPTION NEEDED
Biography
Edit
In the village of Vishnu, he dispatches five hundred attacking zombie vampires in less than a second. He's basically the Marcus Clan's secret weapon, but each seizure drain life out of him. During the pursuit of Mayerling, Groveck's real body dies. He protects Charlotte from Mashira and later on dies from Mashira possessed Borgoff planting a small bomb on him to induce another seizure. During his last two seizures, Groveck's other self sees the girl both smiling and suffering.
Powers and Abilities
Edit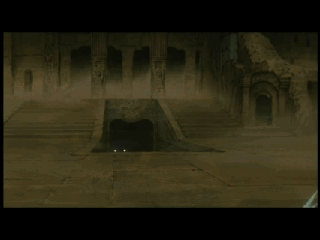 Spirit Form
Other Media Adaptations
Edit
Vampire Hunter D: Bloodlust
Edit
He is quite different in the movie, he is more concerned for Leila and his death is by his body not handling the serum used for his body to cast his spirit to help the others. It is also strongly hinted that he may have been in love with Leila.
Vampire Hunter D video game
Edit
In the Video Game, Groveck warns Leila of a new threat, only to be found in his bed with a large slash in his back and a C written in blood on the bed
DESCRIPTION NEEDED